Astor Piazzolla – Horacio Ferrer:
Maria de Buenos Aires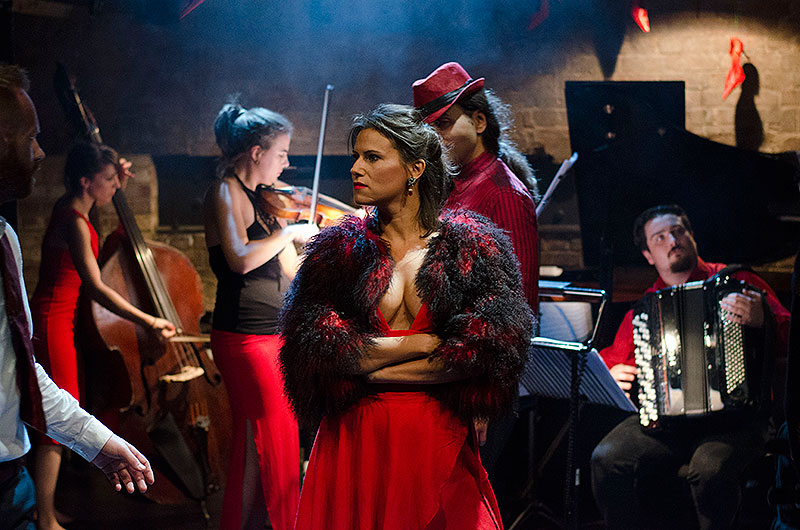 Tango-operetta | A joint production of Operaview and the Deco Ensemble Maria was seduced by the tango. Now she is the most bewitching dancer in Buenos Aires, and the talk of its red light district. But when the languishing Piazzolla is driven mad by her 'fatal passion', he conspires to stop it dead. Maria is made of flesh and blood, but her spirit will to be harder to kill...
Astor Piazzolla's 'operita' is a unique masterpiece about passion, lust and the supernatural. Set against the backdrop of a teeming city, and to the sound of milongas, tangos and waltzes, Maria de Buenos Aires binds the slang of brothels to the poetry of angels.
Natalie Katsou directs this vibrant new production from Operaview, renowned for their merging of opera with dance and visual arts. The light and shade of Piazzolla's score is brought to life by the Deco Ensemble, one of the UK's finest tango quintets.


WHEN: 18. June 2017, Sunday 22:00 h
WHERE: Miskolc National Theatre - Chamber Theatre Miskolc
CATEGORY: Opera
TICKETS: 1,000 HUF
FULL HOUSE: Sold out